We have this special gift box sent to us by Kingston. This is actually a limited-edition gift box from their Kingston Is With You campaign. The Kingston Is With You campaign aims to bring alive the invincible impact of memories in our lives and emphasizes that memories not only exist in the past, but can also be the driving force that motivates one to move forward in life.
So, lets unbox this gift box from Kingston.
First we have this Kingston CSD face mask box that features one of the finalist and special awardee winner from their APAC Mask Design Competition by Lilo Jong with its theme "Love Memories Forever." Inside the box we have 5 pieces of these beautiful artwork from Lilo Jong.
Next, we have these 7-day memory challenge cards that are assigned to the recipient of this box. The 7-mini task helps to relive our precious moments and rediscover the happiness of little things in life. It stimulates the five senses which are our sight, touch, taste, hearing and smell.
Included also is a Kingston DataTraveler DUO usb flash drive, it weighs only 10g and features a dual usb connectors that work with both standard USB Type-A and USB Type-C ports. It has this innovative dual slider casing making it sturdy and stylish plus no cap to lose. It offers two storage capacity to choose from a 32GB and this one we have is a 64GB.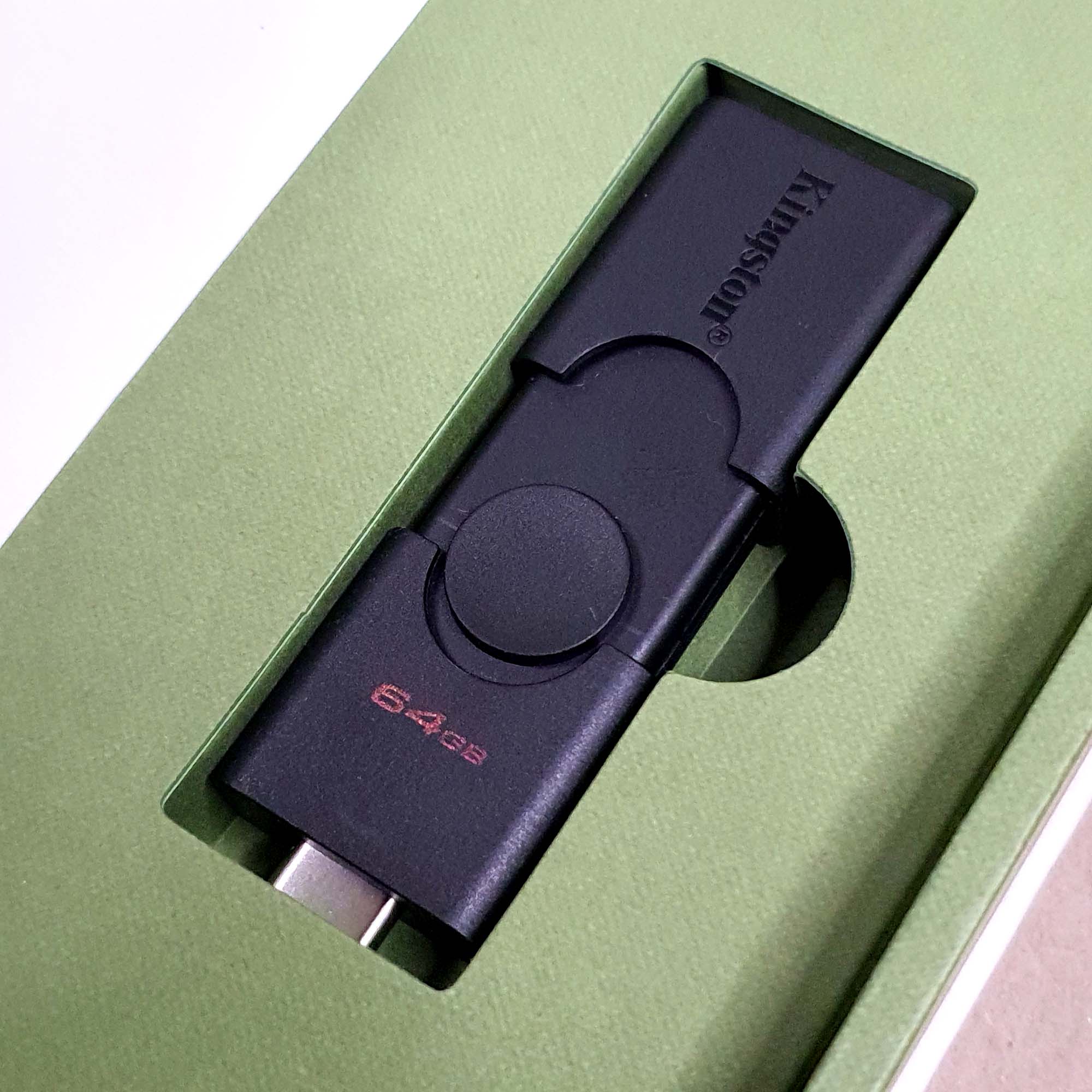 The Kingston Data Traveler Duo is equipped with a USB 3.2 Gen 1 speed so you can easily access and transfer documents, photos, videos and more. Lastly, it is backed by a five-year limited warranty and free technical support for that extra peace of mind.
You can watch the Kingston's Memories Empower micro film video below:
Kevin Wu, Sales/Marketing and Business Development Vice President of APAC region, Kingston said, "Kingston has always been a leader in enabling people to preserve their memories through our most reliable and high-performing memory and storage solutions products for business, creative and daily settings. We staunchly believe in the power of memories and its unlimited impact. During these times, we want to bring inspiration and strength to people with a promise that 'Kingston Is With You.' We strive to stand alongside all our customers, to celebrate cherished moments and be there with them during tough times. We would also like to express our deepest admiration and respect, and pay homage to those who show courage, resilience and strength during these testing times."