HONOR Philippines kicks off 2023 with its latest addition to their X series line-up with the launch of the all-new HONOR X9a 5G.
We have the opportunity to do a hands on review of the new phone to share its latest feature and our personal experience with the HONOR X9a 5G.
The new HONOR X9a 5G is equipped with a range of upgrades including a large display that's now made durable, powerful hardware, long-lasting battery and smooth user interface all packed in an elegant compact design.
The HONOR X9a 5G is priced at Php 16,990 with FREE HONOR Earbuds X3 Lite worth Php 3,999. You can also avail the HONOR X9a 5G via Home Credit, for as low as Php 661 per month with insurance, Php 765 without insurance, and on a 0% interest installment payment.
You can purchase the HONOR X9a 5G in all HONOR concept stores, authorized resellers and its official online e-commerce partners on Lazada (http://bit.ly/3XHFPIC), Shopee (http://bit.ly/3XzEfrS), and Tiktok Shop (http://bit.ly/3kfHhTS).
We're excited to show you what the new HONOR X9a 5G has to offer so let's start the review.
Unboxing
The packaging box of the new HONOR X9a 5G is made of thick cardboard material that comes in an all-white color. It has a printed image of the phone found on the top cover plus you can also spot the models name, few specs, regulatory information and certifications.
Checking on the back of the box, we spot a Soy Ink seal at the bottom which is a good thing as soy-based ink is much more environment-friendly compared to traditional petroleum or oil-based ink that are used for printing.
Opening the box, you'll immediately see the phone, and taking it out will reveal another cardboard box and an inner tray that holds all the included contents.
Out of the box you will receive the following the HONOR X9a 5G unit, clear protective case, SIM ejector tool, 40W USB power adaptor, USB-A to USB-C cable, quick start guide, warranty card and a screen protector that's already pre-applied.
Design and Build Quality
The HONOR X9a 5G has two available nature-inspired color shades in Titanium Silver and our review unit that comes in Emerald Green.
The phone is slim with its thickness measuring 7.9mm, and weighs 175 grams making it easy to carry around all day either in your hand, pocket or bag.
At the bottom, you'll find the SIM card tray, USB-C port, microphone, speaker grille and another microphone on the top.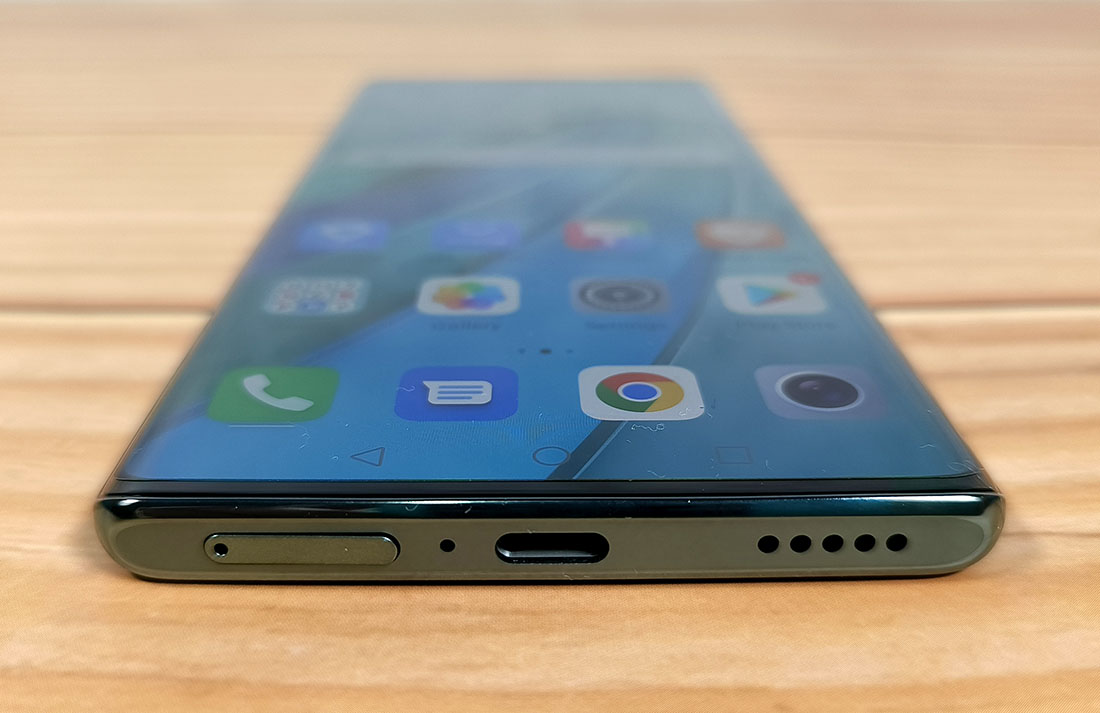 On the right side, you get the usual power button and volume rocker.
You have ultra-slim bezels on the front that are almost even across all sides and offer a 45-degree golden curvature edge on both sides for a comfortable grip and pleasing to the eyes.
It has a screen-to-body ratio of 20:9 for an immersive viewing experience however it reduces one-handed reachability. The front-facing camera gets a small punch-hole design found at the top center.
One of the main highlights of the HONOR X9a 5G is its exceptional durability, as the curved display is made of super-reinforced tempered glass with a 0.65mm thickness. This the first in the industry which is higher compare to the existing phones adopting a thickness of approximately 0.55mm. The phone can endure the most common accident situations like being dropped from heights of up to 1 meter, being squeezed, or other impacts.
We tested the HONOR X9a 5G's screen if it's really durable by dropping our review unit over a smooth tiled floor. At first, we were a bit nervous, but we feel that the display could stand up to this drop test having a super-reinforced tempered glass.
After four test drops with a height between 3 to 4 feet, there wasn't a single scratch on the phone especially on the display. Therefore, we could say that the HONOR X9a 5G without doubt offers the strongest screen in all of the smartphones in the market today.
At the back, the HONOR X9a 5G has a large circular-shaped camera module design or Matrix Star Ring design which is the same recognizable camera layout in their flagship Magic4 Pro model.
The camera module has an average bump but doesn't cause the phone to wobble on a flat surface, although attaching the included clear protective case will make it less noticeable.
It has a triple camera setup along with the LED flash that is placed equally along the spherical camera design.
The phone was also subjected to several rigorous lab tests such as a power button test at 200,000 times, a touch screen durability test at 800,000 times, a temperature cycle test, and more. These lab tests ensure that the HONOR X9a 5G follows the company's standard quality to meet or exceed customer expectations resulting in customer satisfaction with the product.
Display
The HONOR X9a 5G offers a large 6.67-inch OLED curved display with resolutions of 2400×1080 pixels and 394 PPI for a sharper image even when viewed inches away.
It can show off 1.07 billion colours and gets 100% DCI-P3 color gamut for that great range of color depth, more saturation, and a vibrant screen.
The screen offers a 120Hz refresh rate and, together with a 300Hz touch sampling rate will eventually result in a smooth motion and responds accordingly to your touch inputs.
With a peak brightness of up to 800 nits you can still use the phone decently during bright conditions or outside from direct sunlight.
It also has the daylight and night-time screen algorithm feature that automatically increases or decreases the brightness level of the display depending on the lighting conditions whenever you use the phone under direct sunlight or dimly lit settings.
Another good feature built into the phone's display is an AI-enabled mistouch prevention that can set apart unintended or accidental presses between expected command actions on the screen.
To ensure you get a comfortable viewing experience while keeping your eyes healthy at the same time. The HONOR X9a 5G supports some several advanced eye care features. The 1920Hz Pulse Width Modulation Dimming feature that helps users who spends long hours on their devices to minimize fluctuations in screen brightness and eye strain. The screen has also received the TÜV Rheinland Low Blue Light Certification to reduce harmful blue light without changing the display colors.
Lastly, If you're the type of user who likes to enjoy reading on your device, you may use the E-Book mode to make the display warm and Dark mode replacing white backgrounds with black and black text into white. It makes reading more comfortable and easier on the users' eyes, especially in dimly lit environments.
Overall, the display on the HONOR X9a 5G provided us with an outstanding viewing experience with sharp details, bright and vibrant colors which could take full advantage of when you're looking at your photos, watching videos, and playing your favorite games.
Performance
Under the hood, the HONOR X9a 5G is powered by the Qualcomm Snapdragon 695 5G Mobile Platform using a 6nm advanced processor with clock speeds up to 2.2GHz. 
It has an integrated Qualcomm Adreno 619 GPU, 256GB storage and 8GB RAM. You'll get an additional more RAM of up to 5GB via the HONOR RAM Turbo feature as it converts a small portion of your storage into that extra needed RAM. Bringing down to a total of 13GB RAM to the HONOR X9a 5G.
With the HONOR RAM Turbo the device can run apps faster, prevent background processes from being terminated and users can experience a smoother performance.
We did some benchmark on the phone with running Geekbench resulted in a single-core score of 669, and a multi-core score of 1,908. The Disk Speed Test gave us 931 MB/s for the read speed and 415 MB/s for the write speed.
Audio from the phone comes with a single bottom-firing speaker on the bottom which brings out decent good sound quality. The single speaker was clear and pretty loud when you max out the volume.
Sounds on the HONOR X9a 5G can produce high quality audio using your wireless headphones. It is equipped with Hi-Res Audio Wireless feature and a sound enhancement technology called HONOR Histen sound effects for a more superior listening experience.
The SIM tray holds only two nano SIM and no support for a MicroSD to expand its storage, so you have to make do with the internal storage.
The phone comes with 5G ready connectivity with support for a number of network provisions of 2G, 3G and 4G. Testing out the 5G of the device gave us fast connectivity and seamless connection but still depending on the area of connection for the 5G.
Camera
In the camera department, the HONOR X9a 5G sports a 64MP main camera sensor with an f/1.8 aperture. This is accompanied by an 5MP f/2.2 wide angle camera and a 2MP macro camera that comes with a f/2.4 aperture.
The handset also ships with a 16MP f/2.5 camera on the front with face detection to achieve the sharpest focus on the subject's face for more details.
You have these standard shooting modes ready on the camera app with Aperture, Night, Portrait, Photo, Video, and Multi-video.
The multi-video shooting mode can simultaneously record multiple perspectives (splitting the screen into two) providing two different views either yourself or the surroundings at the same time using both the front camera and the rear camera. You can pick from the following view options with Front/Rear, Rear/Rear, Picture in Picture, Rear and Front. This is ideal for creating travel vlogs or reaction video for your content.
Then you have an additional eight more shooting modes with PRO, Panorama, HDR, Time-lapse, Stickers, Super Macro, High-Res, and Story.
We liked the Story shooting mode as it enables users to choose from an array of 22 different video story templates to create or combine several videos based on the selected shooting scenes. These story templates already have some cool transitions, music, graphics and multi-view without needing to edit the videos. Just simply record, save the videos and you're ready to post it directly on your social media platforms.
During bright or daylight conditions, the camera setup on the HONOR X9a 5G will not disappoint you. The images will produce details, noise are kept minimum, good colour balance and contrast.
Capturing with the 64MP main camera will result in a pretty good image quality on well lighted areas or when ambient lighting is very bright. You get some presence of noise and quality becomes a bit soft during low light.
With the 8MP ultra-wide sensor it also took decent photos, less noise and without any obvious warping around the edges of the photo.
The 2MP macro sensor is average especially during good lighting conditions as it can click some decent close-up photos in a well-lit environment. Shooting low-light will obviously have your photos more noise so I would take macro shots always with extra lighting.
Meanwhile, selfies using the 16MP front facing camera still taken during bright conditions will produce face details, natural skin tone, balanced colour and contrast in every portrait shots. Sometimes I will have some selfie shots that will be slightly beautified but for me its not a problem.
The night mode on the phone can capture decent low-light images that did not produce too much noise. The quality will be a bit soft, but there are still details in the photo.
As for videos, both the front and rear camera of the HONOR X9a 5G are capable of recording 1080p and 720p videos at 30 fps only. The camera would be great if they only added a 60 fps on the phone.
Sharing with you some of the sample photos we've managed to shoot with the HONOR X9a 5G.
Ultra-wide Photo mode Outdoor
1x Photo mode B/W Filter Intdoor
1x Photo mode Indoor Ambient Light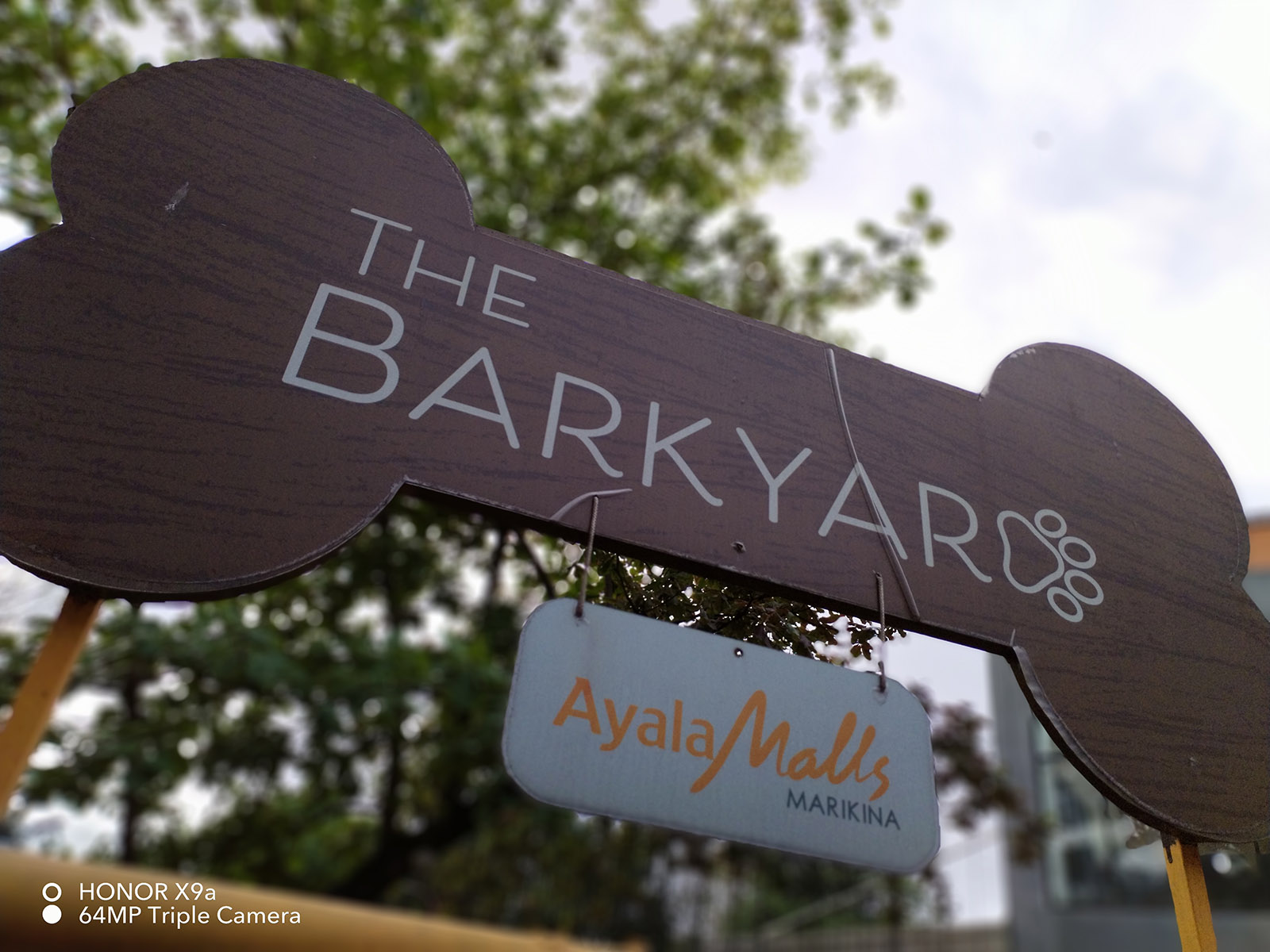 Selfie Portrait mode Outdoor
Selfie mode Indoor Ambient Light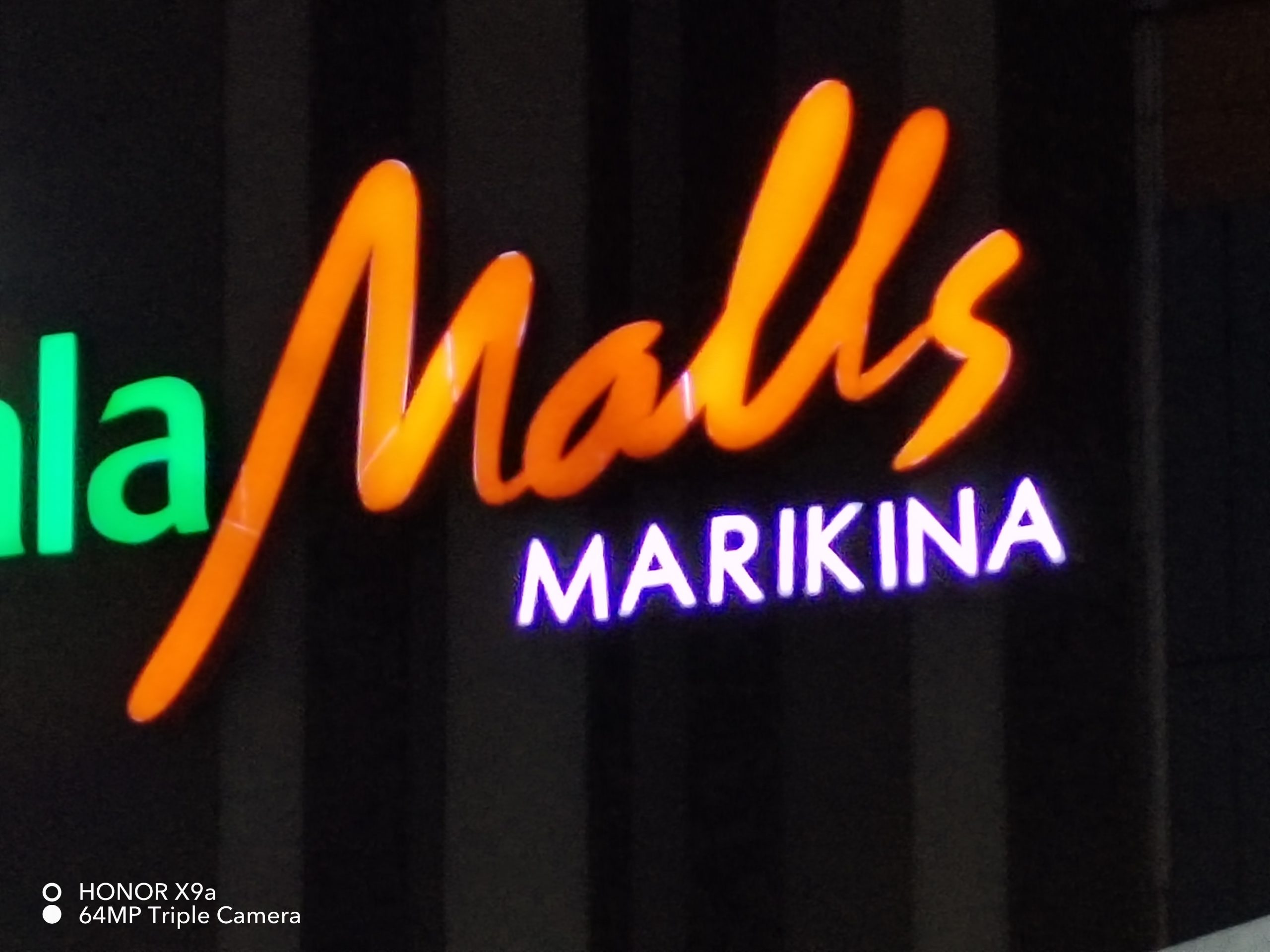 Software
It runs on Magic UI version 6.1 based on Android 12 with support from the latest features of Goggle mobile tools and security updates as well.
It comes with some pre-installed apps like Facebook, Netflix, Trip.com, Booking.com, TikTok including HONOR's very own proprietary apps.
By default when we first opened the phone it comes without an app drawer, but you can easily change it under the settings.
For multitaskers, the Magic UI offers a multi-window feature that lets you open multiple apps at once using either split screen view, floating window or combination of both. There's even a multi-window dock when you swipe from the left or right of the screen. You can customize it to add or remove the apps on the dock.
There's some few customization that you can do on your phone like your home screen, wallpaper and icons to make it more personal.
The phone offers an ecosystem for smart collaboration across HONOR's array of devices (laptops, smartphones, or tablets) especially for work to be more efficient.
Quickly transfer any files from documents, videos, and photos across any HONOR devices with the HONOR Share feature with no interruption and improving productivity.
The multi-screen collaboration allows users to connect to an HONOR device displaying your mobile screen on the paired device to drag and drop files or answer audio/video calls while working directly on the laptop/tablet.
Security and Biometrics
For security, it has Google Play Protect that regularly checks your app and device and then notifies you if it finds any potential security risks.
App Lock adds another layer of security to your apps, private messages and helps prevent other people from accessing them.
Enabling the Safe feature will protect your privacy or sensitive information by adding an encryption to your storage. It ensures that unauthorized persons who tries to access the phone's data won't be able to read it.
For biometrics, the HONOR X9a 5G has an under-display fingerprint sensor in the display and face recognition which you can set it up to allow either unlock the device or access your app lock. Another good thing about the face recognition, it also allows you to add another appearance that the phone would recognize just in case you change your look.
Both the HONOR X9a 5G's fingerprint sensor and facial recognition in the display are fast and incredibly responsive.
Battery Life
Aside from having a thin and lightweight body, the HONOR X9a 5G was able to equip a massive 5100mAh battery inside this compact phone that can go on up to two days of daily use on a single full charge. With the included 40W HONOR SuperCharge you can easily juice up the phone in no time.
In our test, a 15-minute charge will give you already a 36% battery, then after 30 minutes went up to 81%. It took us around 1 hour and 4 minutes for the device to have a full charge from 0 to 100%.
The HONOR X9a 5G has earned the DXOMark 2023 Gold Battery certifications which acknowledges the phone's excellent charging performance and efficiency.
HONOR claims that the equipped battery size can deliver up to 29 hours of YouTube Music streaming, 24 hours of YouTube streaming, 19 hours of TikTok browsing, 21 hours of social media exploring or 11 hours of gaming.
Stand-by time on the phone was pretty impressive. During the five days of constantly being connected to the internet with not much of any active task on the phone from a full charge left us only 72% on the battery.
However, if you're a moderate user the HONOR X9a 5G will last you till the afternoon.
What We Like
Slim and Lightweight Body

Matrix Star Ring Camera Design

Elegant Colorways

Triple Camera Setup

Bunch of Shooting Modes

Highly-Durable OLED Curve Display

120Hz Refresh Rate

Advanced Eye Care Features

5100mAh Battery with 40W HONOR SuperCharge

Fast Fingerprint Sensor

Multi-Screen Collaboration Feature

HONOR RAM Turbo (8GB+5GB)

Large 256GB Storage

Qualcomm Snapdragon 695 5G Mobile Platform

Google Mobile Services

5G Ready
What We Want
Expandable Storage

Stereo Speakers

60 fps
Conclusion
I loved the overall design and build quality of the HONOR X9a 5G, it's elegant, stylish and very comfortable holding it for hours. Because of the aspect ratio of the phone you may have a slight difficulty in reaching or accessing the notification panel.
It offers an exceptional large OLED display providing a sharp, colorful and vibrant screen that's perfect for watching your favorite content, web browsing, and playing your best-loved games. At the same time, the display is very durable that could take a beating such as accidental drops or bumps which can still perform very well.
 As for the hardware, you get a very good spec-wised features like a 8GB RAM with HONOR RAM Turbo up to 5GB, 256GB storage, Qualcomm Snapdragon 695 5G processor and a long-lasting 5100mAh battery. The HONOR X9a 5G was able to perform all the tasks we could throw out on this device. From binge-watching our favorite videos, updating our social media, taking photos, recording videos, playing online games, etc. you get the most value for your money. 
Overall, the HONOR X9a 5G is one of the best mid-range phone we've tested and unveiled by HONOR Philippines for 2023.
So, if you have the budget and you're not too keen about some of the shortcomings of the phone then we would recommend the HONOR X9a 5G your new smartphone this 2023.
HONOR X9a 5G with the included clear protective case
HONOR X9a 5G Full Specifications
Price: Php 16,990
Colorways: Emerald Green, Titanium Silver, Midnight Black
Display: 6.67-inches OLED Curved Display
Aspect Ratio: 20:09
Color:07 Billion colours, 100% DCI-P3
Touch Sampling Rate: 300Hz
Refresh Rate: 120Hz
Resolution: 1080×2400 pixels
PPI: 394
Peak Brightness: 800 nits
Processor: Qualcomm Snapdragon 695 2.2GHz
CPU Type: Octa-core processors
GPU: QualcommAdreno 619
Storage: 256GB
RAM: 8GB
Rear Camera: 64MP Main Camera f/1.8, 5MP UltraWide & Depth Camera f/2.2, 2MP Macro Camera f/2.4
Front Camera: 16MP f/2.45
Video Shooting: 1080p
Video Resolution: Supports 1080×1920 pixels
Software: MagicUI 6.1 based on Android 12
Battery: 5100mAh
Wired Charging: 40W
Network: NR/ LTE TDD/LTE FDD/WCDMA/ HSPA+/DC- HSDPA/EDGE/GPRS
SIM Card: Nano Card
Connectivity: Wi-Fi 802.11 a/b/g/n/ac (2.4 and 5GHz), Bluetooth 5.1, OTG, GPS, AGPS, GLONASS, BeiDou, Galileo, NFC
Sensors: Fingerprint, Proximity, Ambient Light Sensor, Gyroscope, Compass, Gravity
Weight: 175g
Dimensions:6×73.9×7.9mm
1,102 total views, 10 views today