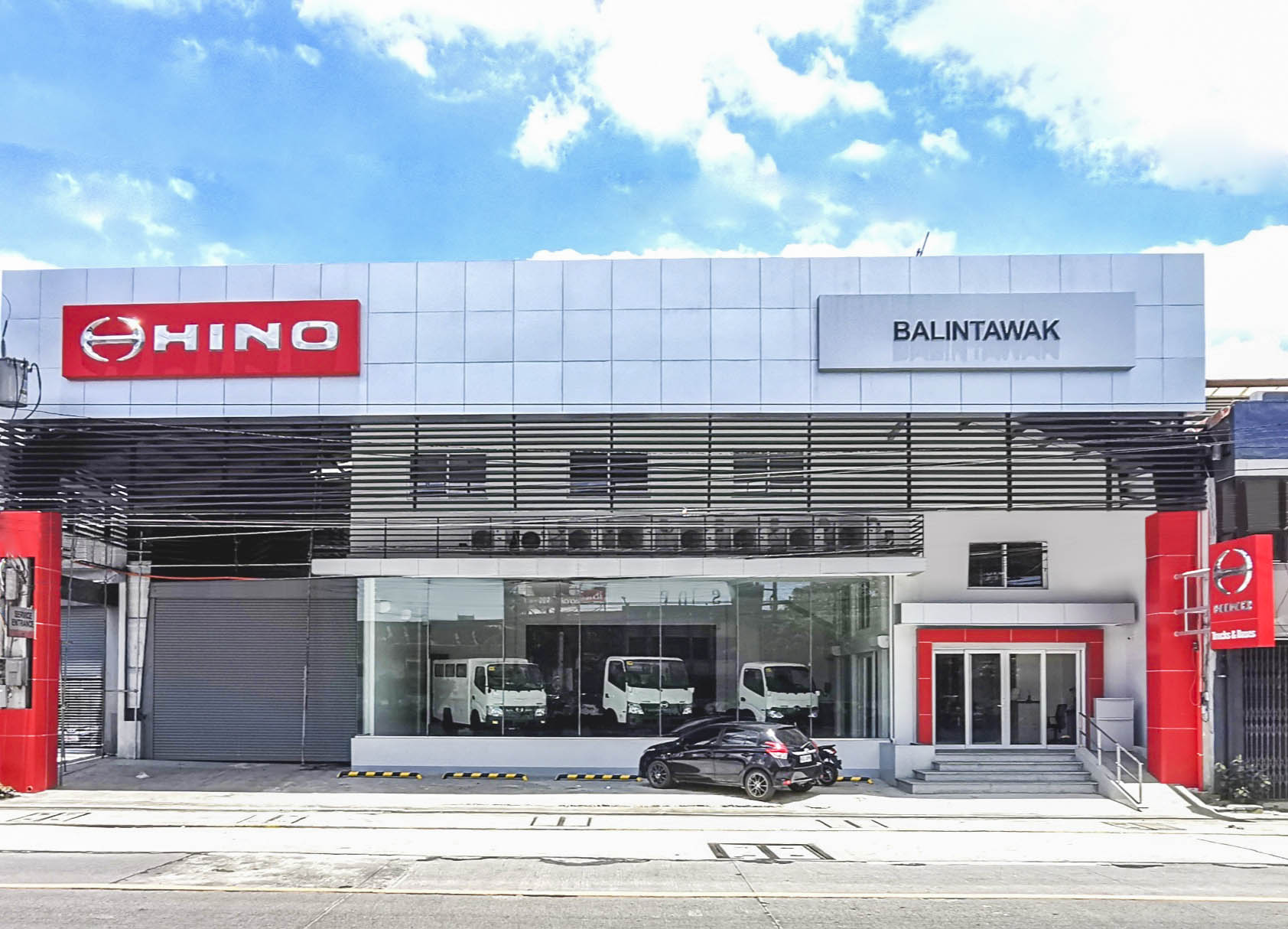 Staying committed to providing highly reliable products and services, Hino Balintawak and Hino Pasig dealers stay abreast of the needs of its customers by upgrading their facilities. This initiative is supported by Hino Motors Philippines (HMP), the exclusive distributor of Hino trucks and buses in the country, as it cements the brand's Total Support promise. HMP has extended full support to both the Balintawak and Pasig dealerships in enhancing its overall service to be able to provide its consumers a more seamless experience in these trying times.   
The renovated Balintawak showroom is strategically located along #5 EDSA, Brgy. 95 East Grace Park, Caloocan City 1403, easily accessible to motorists and commuters traversing the North Luzon Expressway (NLEx). The area is also convenient for those planning to go to Baguio and other nearby northern provinces through the newly completed Tarlac-Pangasinan-La Union Expressway (TPLEx) as soon as travel is allowed and safe. Furthermore, the Balintawak showroom has Hino's Full Line 3S complete with sales, spare parts and after-sales services, guaranteeing a smooth and easy access for consumers. The showroom also houses Hino's light, medium and heavy-duty truck lineup from the 300, 500 and 700 series.
Consequently, to enable more customers to access Hino's 3S offering, Hino Pasig moved to #80 E. Rodriguez Jr. Ave. (C5), Brgy. Ugong Norte, Quezon City, a few kilometers away from its previous #100 E. Rodriguez Jr. Avenue location. The Pasig dealership is housed in a 4,940 sqm. property, providing a bigger space for the light, medium and heavy-duty trucks and the mini, midi and big busses in display. The branch was also recognized as Hino's 2017 Dealer of the Year because of aggressive and innovative sales programs and continuous, stable, dynamic and seamless business operations.
The renovation of the Balintawak showroom and relocation of the Pasig dealership are aligned with Hino's Dealership Total Support Standardization program, which not only further strengthens HMP's 45-year foothold in the country but also ensures continued high-quality service in all Hino dealerships nationwide. This move reinforces both the dealers' and HMP's promise of bringing high-caliber service to its customers, especially at a time when transportation is most crucial.
Hino ensures its customers and employees that their health and safety are always the top priority for the company. All Hino dealerships and showrooms comply with the health and safety measures mandated by the Department of Health. Regular checking of temperature and sanitation are strictly observed to maintain a safe and clean environment.
Everyone entering the dealerships is required to hand sanitize with alcohol and wear face mask during the entire stay inside. Only a limited number of customers are allowed at a time in compliance to the community quarantine guidelines for each area across the country.