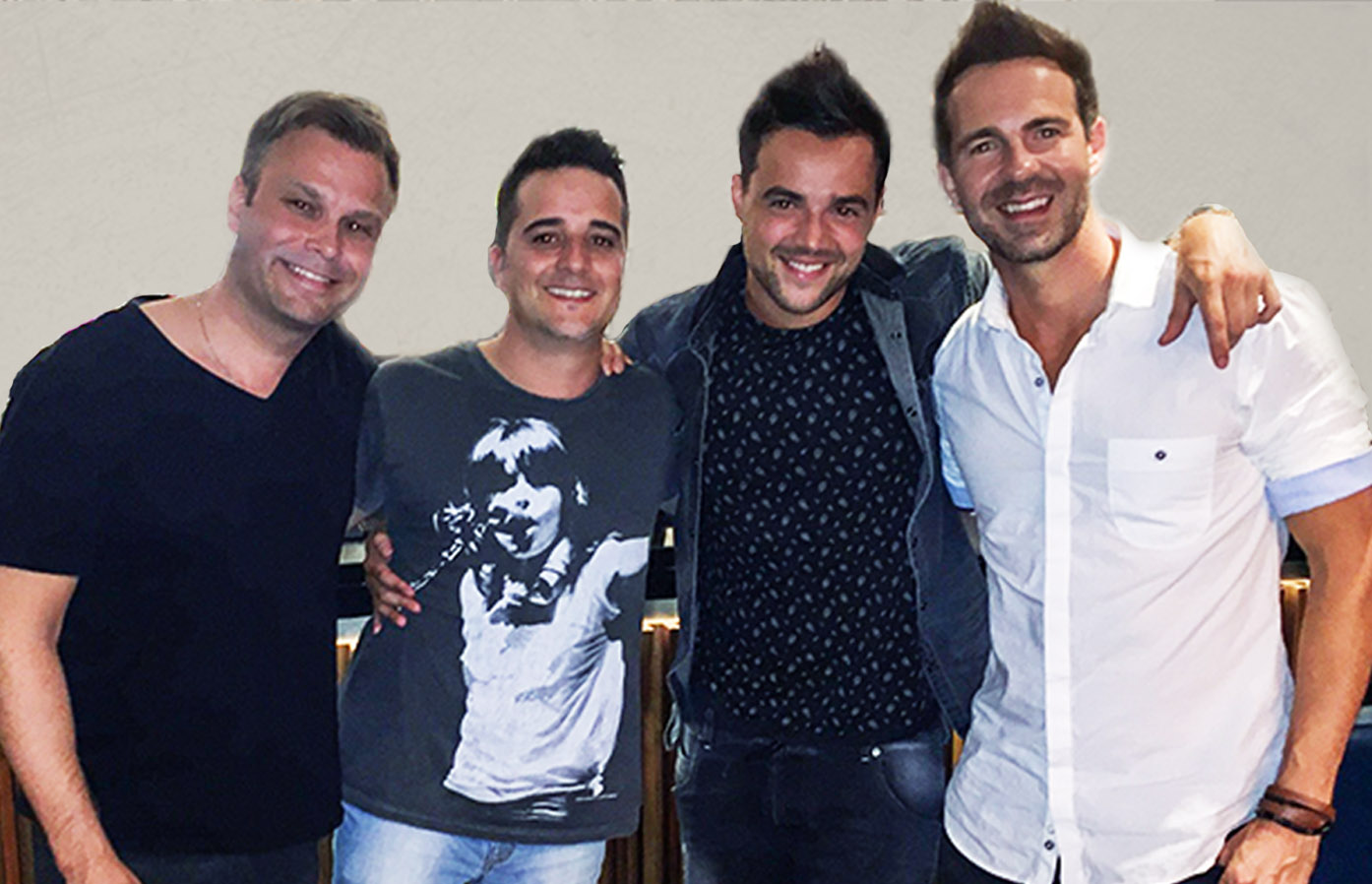 The much-awaited reunion of well-loved 90s band A1 is finally happening! This time, fans will surely be thrilled as Paul Marazzi joins his original band mates Ben Adams, Mark Read, and Christian Ingebrigtsen for the British-Norwegian band's 20th Anniversary "Reunion" Tour 2018. The band is scheduled to hold a concert on the 21st of October 2018 at Kia Theatre, Araneta Center, Quezon City.
A1 had their first breakthrough in the UK in 1999 with a collection of hit singles from their debut album. They went on to have international Top 10 and number 1 hits like Caught in The Middle, Same Old Brand New You, their cover of the A-Ha classic Take On Me, Everytime, and Heaven by Your Side.
The band also achieved huge success in the UK, Europe and across Asia, including a Brit Award for 'Best British Breakthrough Act' in 2001. A1 has accumulated over 10 million record sales worldwide.
Originally a quartet, A1 enjoyed success from late 90s to early 2000s. The band has formed a bond that they decided to get together seven years after their split and represent Norway for "2010 Eurovision Song Contest" with Don't Wanna Lose You Again.
In February 2012, A1 performed with Blue and Jeff Timmons of 98 Degrees in "The Greatest Hits Tour," which took them to Singapore, Philippines and Indonesia. They loved their two-week stay and charity work here that they held a benefit show in November for the underprivileged kids of Cebu.
The following year, A1 appeared in the TV documentary The Big Reunion along with Blue, Five, Damage, 3T, 911, Girl Thing, and 5th Story, and went on a UK tour. The boys also worked on their album and released "Waiting for Daylight" and "Rediscovered" in UK in June 2015.
A1 fell in love with the Philippines and a two-night comeback concert in Manila and Cebu was held in October 2016.
Presented for the second time by Concert Republic, A1's 20th Anniversary "Reunion" Tour will be held at the Kia Theatre on October 21, 2018 (Sunday, 8PM).
Tickets will go on sale starting Friday, June 1, 2018 at 12 noon, available at all TicketNet outlets or log on to Ticketnet.com.ph or call (02) 911-5555 for more details.