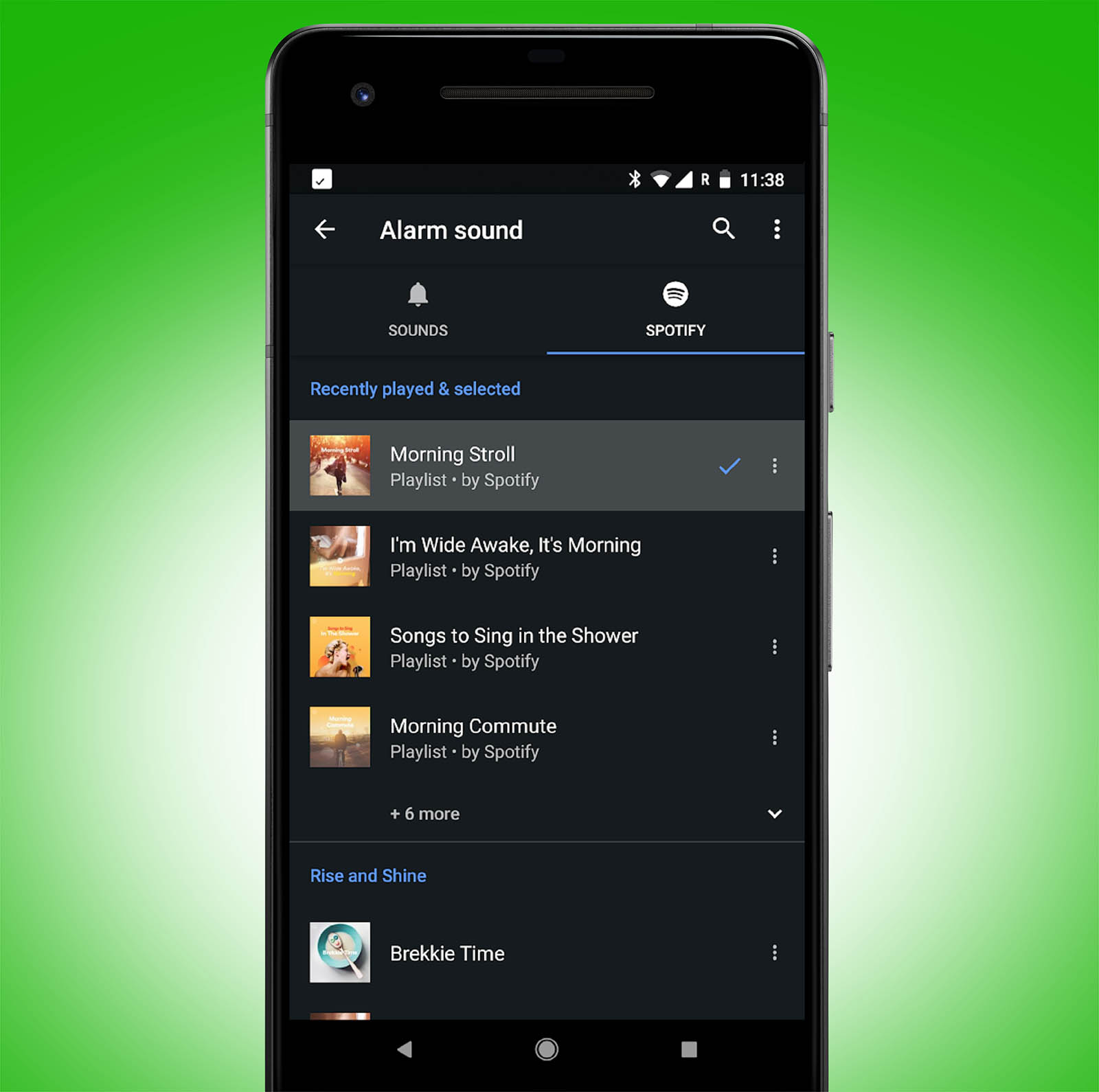 Trouble getting up in the morning? Don't worry. Whether you're looking to hit the snooze button or need a jolt of energy, Spotify and the Clock app from Google™ will now offer the perfect soundtrack to start your day.

Starting today, Spotify and Google are partnering to help both and free and Premium users on Android™ phones to set their own unique alarms with music from Spotify's 35 million track catalog. Setting a personal soundtrack to your waking moments has never been easier.
Simply open up the Clock app from Google™, connect and authenticate your Spotify account, and you're ready to:
Set your personal alarm soundtrack
Make your way to the "Alarms" tab to find instant music recommendations and effortlessly search and select any track, album, artist or playlist from Spotify to greet you the following morning. The same great experience is also available for our free users in shuffle mode.
Continue listening throughout your morning
To make sure you hit the ground running, Spotify has filled the tab inside the Clock app from Google™ with personalized recommendations from your recently played music, as well as curated Spotify morning playlists including I'm Wide Awake, It's Morning, Have a Great Day!, and Songs to Sing in the Shower.
Once you turn off the alarm, you'll see an option to "Continue Playing." offering a seamless way to continue listening and set you up for a productive day with Spotify.
The Clock app from Google™ comes preinstalled on some Android devices & is available for download via the Google Play store for all Android mobile users.
The integration will be rolling out to all users on Android over the next few days.