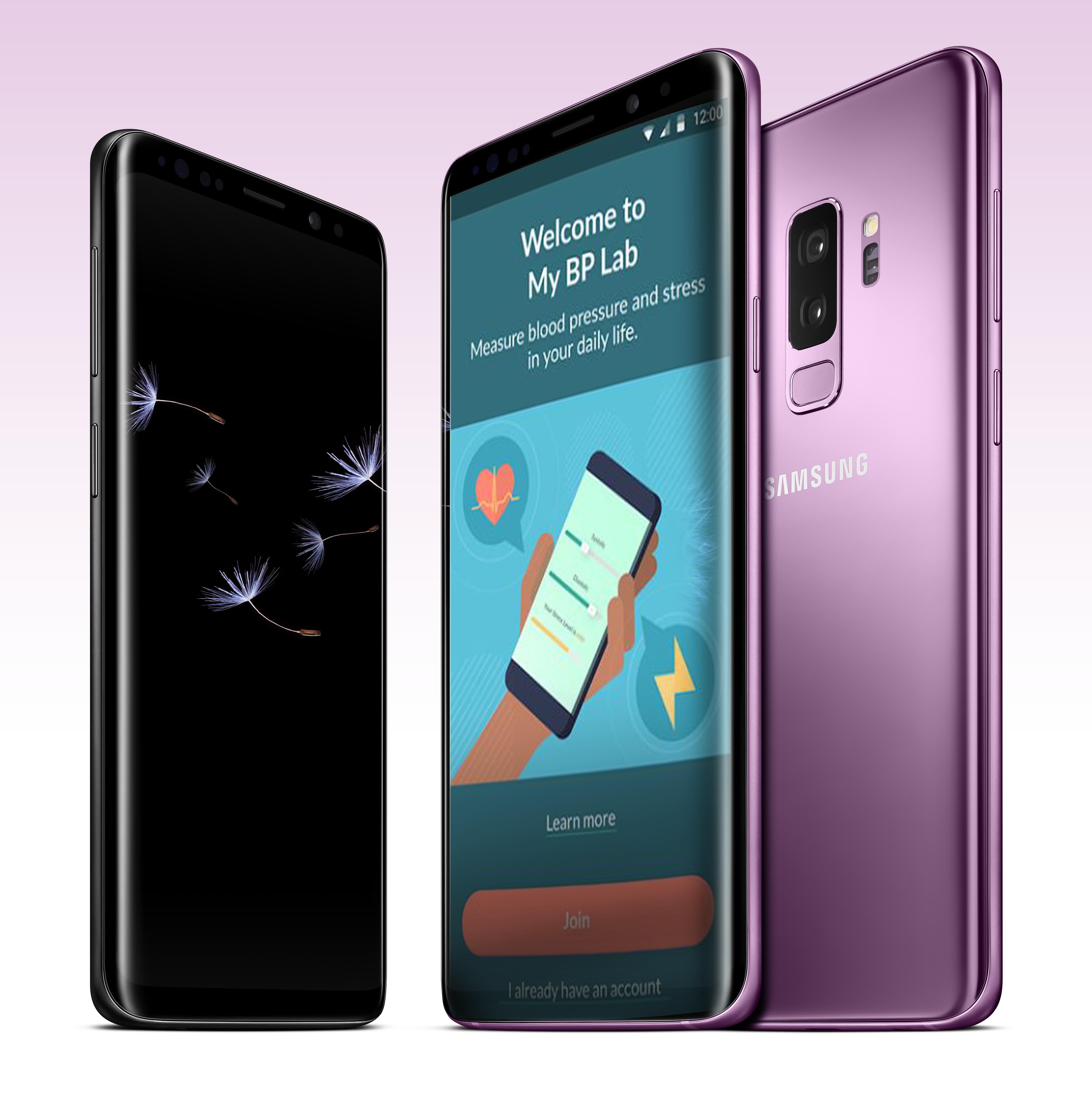 BARCELONA, Spain –  Samsung Electronics Co., Ltd. and the University of California, San Francisco (UCSF) have announced the launch of My BP Lab, a jointly developed smartphone research app to help users monitor their blood pressure and stress levels and obtain personalized insights for improving their daily health.
My BP Lab leverages an innovative optical sensor available on the Samsung Galaxy S9 and S9+, announced today, to provide users with richer, more accurate information about their health status. This optical sensor is built into the device, and allows blood pressure to be directly measured by the smartphone without any external hardware.
Users joining a program led by UCSF researchers will receive personalized, on-demand information regarding their stress and blood pressure levels throughout the day. One aim of the study is to optimize My BP Lab to provide contextualized and scientifically informed feedback, so users will be able to gain a better understanding of their stress and blood pressure levels and manage their health more effectively. The study also further improves the accuracy of the blood pressure readings, by gathering data from thousands of users in real-world settings.
Users who open the My BP Lab app will be invited to join a three-week UCSF research study that will track stress and how emotions experienced throughout the day affect your wellbeing. Participants will report on their behavior, including sleep, exercise, and diet, and will use the smartphone's sensor to make blood pressure measurements throughout the day. Participants could learn, for example, what day of the week their stress levels were the highest, or how their sleep quality affected their blood pressure levels in the morning.
My BP Lab will be available to download from the Google Play Store on March 15. The program is available for users in the United States who are eighteen years of age or older.