SM Mall of Asia opens its doors to an abundance of activities that are first seen in the Philippines, all for you and your family.
Start the Christmas spirit with the 60 ft. Christmas Tree Lighting on November 7, 3:30 P.M at the Central Atrium with an amazing live performances from the Manila Philharmonic Orchestra and a sensational show with over 100 entertainers. SM Mall of Asia takes it to a whole new level this Christmas with the first-ever state-of-the-art Indoor Music and Lights Show delivering a mesmerizing medley of holiday music and lights, which you and your loved ones can also enjoy every day starting November 7 to December 31 (Mondays to Fridays starting November 7: 4 P.M to 10 P.M; and Saturdays to Sundays starting November 9: 2 P.M to 10 P.M, every 30 minutes).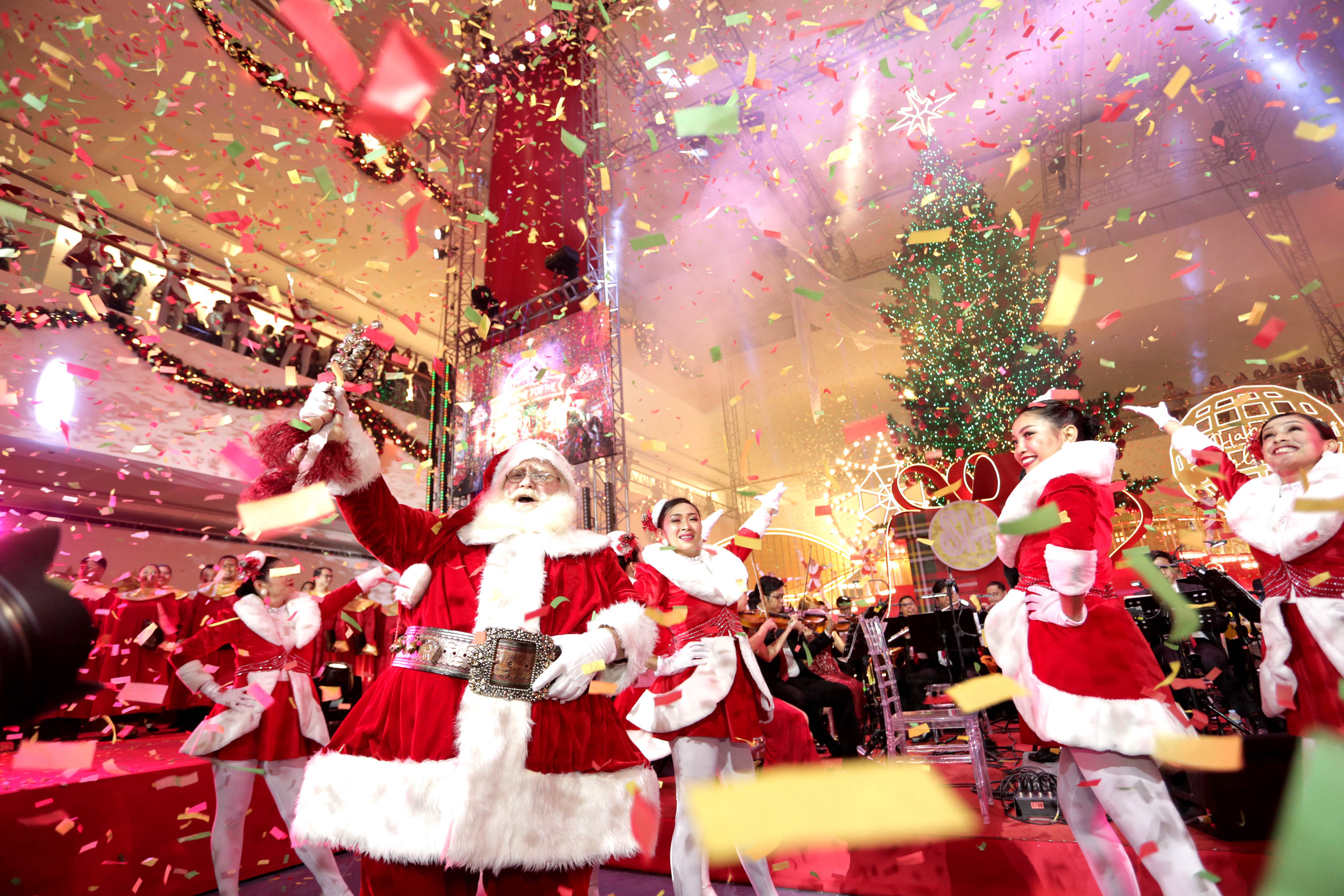 To make the celebration extra merry and bright, we make sure that Santa Claus comes to town! Capture moments when you meet him and his MOA Magical Friends from the North Pole every Saturdays and Sundays. We also dedicated a big screen at the Main Mall Drop Off where you can give a huge shout out and see your Christmas greetings for your family when you post it on social media using the hashtag – #MOAYourHomefortheHolidays in our special Super-sized Santa screen!
Experience the feeling at SM Mall of Asia with a lot of special surprises, promos from our partner establishments, the MOA Royal Marching Band, and catch the much-awaited annual Grand Festival of Lights Parade happening all Saturdays starting November 30 until
Christmas Day at 5:30pm at the North & South Arcades – with over-the-top, gleaming floats tagged with over a 100 illuminated characters dancing and spreading happiness, and capping off with a spectacular display at Seaside Boulevard, that will surely brighten up your night!
Just like how the Indoor Music and Lights Show made you beam in delight, an enchanting surprise also awaits at SM by the Bay. Be astonished as drones light up the sky to create holiday cheer for you, where you can also have fun exploring the massive and dazzling decorations sprawled all over the area with your dearest at the Christmas Forest of Lights Show at the Central Park.
Christmas is also the season of love and gratitude that you can feel when you give back. Share the feeling of home as we continue the joy of giving with SM Bears of Joy. For only 200 pesos, you get two bears: one for you to take home and another to share with the kids of our chosen beneficiary, Bahay Tuluyan.
4,791 total views, 2 views today