Famous roasted meat franchise Andok's is sure to spice up your meals even more as it unveils another new product from its famous Dokito fried chicken since its successful launched in 2004. Present during the product unveiling are key executives and top management from Andok's and the media which was held last July 26 at the New World Hotel in Makati City.
Andok's is introducing their all-new Spicy Dokito made to combine two Filipino favorites in one product, spice and friend food. The new Spicy Dokito uses real chili and the best hot peppers during marination to ensure that awesome spiciness and flavor which penetrate the meat of the chicken for a real hot treat till to the last bite.
The new Andok's Spicy Dokito is priced at Php57.00 for their solo chicken and Php285.00 for a five-piece bucket will be available in all Andok's branches starting July 26, 2019.
Each table during the event was serve with a five-piece bucket of Spicy Dokito's for all the guest to taste and try the level of spiciness
The Spicy Dokito was well marinated with chili and peppers, we can even see it inside the chicken skin.
Another milestone for the company is having its first-ever brand ambassador as they tap TV, singer, model, producer and movie actor Piolo Pascual.
Beyond the cool and professional persona that Piolo projects to his fan, colleagues regard him as funny and makulit, with his "kakulitan" not annoying and in fact made even endearing by his charm and looks.
"Piolo is one of the most well-loved actors in the country. He embodies the Andok's brand, which is about bringing joy and having genuine love for one's craft. Having him as our first celebrity ambassador was an easy decision for us as . he embodies joy, life and enthusiasm is here to really bring out the sili-ness of everyone. We are very excited to have him as part of Andok's family," said Maverick javier, Andok's Executive Vice President.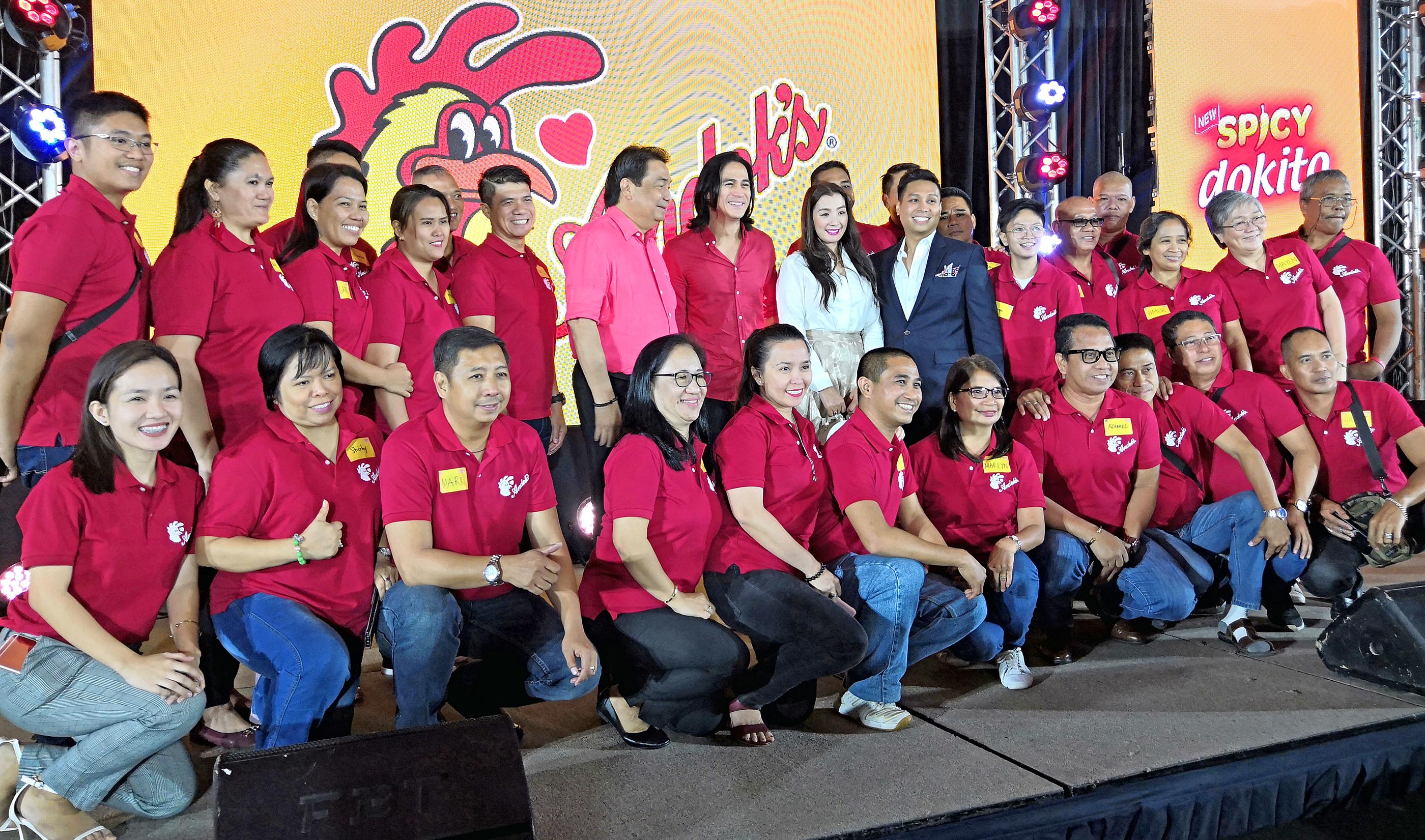 1,695 total views, 9 views today