"There's no place like home," as they say. Perhaps this is why many Filipinos living abroad plan to return and spend their retirement years in the Philippines. Besides, the country has always been a retirement haven with its manageable cost of living, beautiful weather, laid-back surroundings, and countless natural attractions to enjoy. Whether you're a returning resident looking to spend your golden years exploring breathtaking destinations and engaging in exciting activities or someone who wants a more relaxed and serene living, the Pearl of the Orient Seas has something to offer you.
Perhaps you've already decided to go back to the country for retirement, but you're still unsure where to settle down. If so, read on. From remarkable areas in Luzon to stunning locations in Mindanao, this piece will discuss the best places to retire in the Philippines for balikbayan retirees like you.
Lipa City
Are you looking for a retirement destination that offers the peace and serenity of provincial life and the convenience and amenities of urban living? If the answer is yes, you may want to start typing "Lipa City house and lot for sale" on your web browser to search for desirable properties because this city in the Province of Batangas is most likely what you've been looking for all along.
Aside from offering the best of both city and country life, Lipa City also has a relatively cooler climate than most areas in Luzon and offers breathtaking natural beauty and top-notch attractions. You can go on hikes, take daily strolls, go to the beach, or simply enjoy a quiet day at home. Find a property within a premium leisure community, and your life will probably feel like a delightful vacation every single day.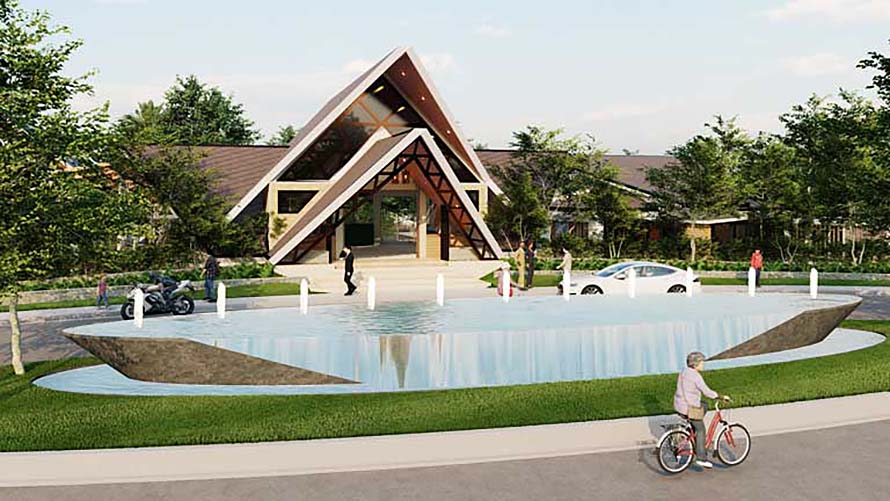 Baguio City
Chilly weather, a magnificent view of the mountains, an enchanting sea of clouds, and green surroundings are things that will most likely attract and entice you to live in Baguio City. Moreover, it's one of the safest cities in the country, so you can live on your own and interact with practically everyone without overly stressing about your personal safety.
If you're worried that living on top of the mountains would mean a drastic lifestyle change, you can put your mind at ease. Baguio City may be located in a mountainous region, but it has all the necessary and leisurely amenities and comforts you can find in the country's capital—and more. From beautiful gardens, nature parks, and towering pine trees to shopping centers, museums, and golf courses, Baguio City has them all.
Dumaguete City
Dumaguete City, the capital of Negros Oriental, is one of the best retirement destinations for many reasons. Aside from offering plenty of opportunities to engage in unique outdoor activities and live near stunning beaches and gorgeous views, settling in Dumaguete City allows you to enjoy the company of neighbors and build a meaningful relationship with the community. As the "City of Gentle People," locals will most likely offer their hands in friendship and help you make the most of your stay in this warm city.
Iloilo City
Another gorgeous and laid-back place for balikbayan retirees in the Visayas is Iloilo City. Known primarily for its rich culture and easy access to world-class tourist attractions like Boracay Island, Iloilo will give you a chance to enjoy relaxing and peaceful surroundings. And because the city isn't overcrowded and the cost of living is relatively low, environmental pollution is hardly an issue, and you can stretch your money better to live more comfortably.
Davao City
Known primarily for its low crime rate and highly organized emergency response system, Davao City is another excellent option for balikbayan retirees looking for a new home. Unlike the cramped, busy, and polluted streets of highly urbanized areas in Metro Manila, Davao City has plenty of green spaces, less traffic, and access to white sand beaches and many other natural attractions.
You can go island hopping, spend time with nature, and enjoy magnificent sights whenever you please. And if you're craving luxurious experiences, you can visit world-class hotels, fancy restaurants, golf clubs, and similar places. In other words, you'll never run out of things to do and places to visit when you choose to retire in the Crown Jewel of Mindanao.
Cagayan de Oro City
Cagayan de Oro City may not be as famous as Davao City, but it's a place worth considering if you're looking for a retirement destination in Mindanao. The city boasts safe streets, an affordable cost of living, rich culture, and plenty of opportunities for outdoor adventures. You can try whitewater rafting, paragliding, or surfing if you want an adrenaline boost. You can also enjoy nature's healing and calming benefits by exploring parks, rivers, caves, and other scenic spots and enjoying fresh agricultural produce.
These are just some of the best places to consider if you're planning to settle down in the country after being away for many years. Keep them in mind as you weigh your options and make a decision. While you probably love your hometown, there's no harm in looking and considering other locations. After all, you deserve to live your golden years in a place that offers everything you need and want to live a peaceful, enjoyable, and satisfying life.
352 total views, 4 views today